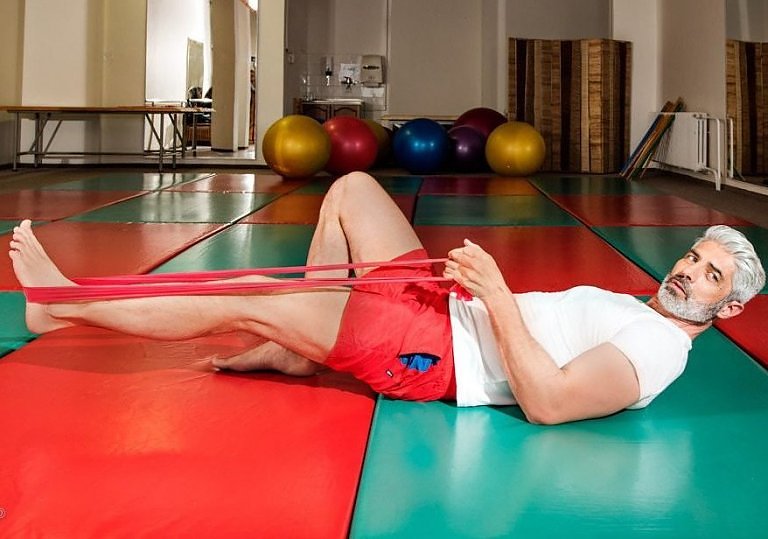 Movement activities are aimed at improving fitness and mobility, depending on the nature of the exercise. Movement improves your physical condition, improves the blood circulation and oxygenation of the body, and benefits the psyche in general. We offer several types and levels of exercise according to the needs and possibilities of the guests.
The royal power of nature
We offer you a unique type of preventive healthcare that combines comprehensive medical services and the healing powers of nature. The basic pillar for the provision of spa care is our thermal mineral water.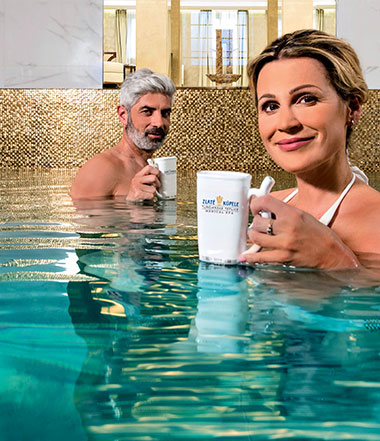 The thermal medicinal mineral water is used for partial and whole body baths as well as for drinking programmes for certain types of diseases: from a urological point of view, it is very suitable for phosphate and carbonate stones and sand in the urinary tract for its content of calcium sulphate (CaSO4), which reduces the pH of urine.
Chemical composition

| | for bathing | for for drinking |
| --- | --- | --- |
| Ca2+ | 257,31 | 258,12 |
| Mg2+ | 62,75 | 62,75 |
| SO42 | 532 | 535 |
| FE- | 1,5 | 1,4 |
| CO2 | 52,8 | 158,4 |
The healing springs of Turčianske Teplice are declared as medicinal thermal mineral waters according to Act no. 538/2005 on natural healing waters, natural healing spas, spa resorts, and natural mineral waters. Due to the high mineral content levels of up to 1,524 mg/l, they have extremely beneficial and broad-spectrum therapeutic effects on locomotor, neurological, urological, digestive, gynaecological, oncological, and occupational diseases.
Healing effects of the springs in Turčianske Teplice
The thermal healing mineral water helps improve circulation of the blood and lymphatic system. The water pressure acts as a bandage, which facilitates exercise and movement in water.
An important physical effect of the thermal healing mineral water is the reaction of the organism. The primary response to this stimulus is an increase of the surface temperature of the body. The secondary reaction involves the nervous, cardiovascular, respiratory, and endocrine systems, as well as the immune system. Also important is the chemical effect of the mineral water, when minerals enter into the skin and then deeper into the body tissues during and after the bath. Such a bath also reduces blood pressure and acts on the expansion of the vessels. Overall, the bath has a relaxing and soothing effect. The temperature of the mineral bath is usually 34-38°C (exceptionally up to 40°C).
The thermal water of Turčianske Teplice with a high mineral content (sulphates, bicarbonates, calcium, magnesium, iron, etc.) has proven therapeutic effects on locomotor, urological, nerve, and gynaecological diseases.
drinking the water is suitable for prostate inflammation because it contains a lot of calcium and magnesium that have anti-inflammatory and anti-allergic effects
for the high content of calcium, magnesium, and fluorine, the mineral water of Turčianske Teplice is also very suitable for drinking treatments against osteoporosis and several types of kidney stones and intestinal problems
from the point of view of the digestive tract, it is suitable for inflammation of the mucous membrane of the colon, where it has beneficial effects on the mucosa, and also for gallbladder diseases, as it increases the formation and secretion of bile
it is a good drink and also a medicinal product for hyperaciditis, even with the increased formation of gastric acid content; on the contrary, it is not recommended to drink the water in case of insufficient gastric acid in the organism