SISSI Restaurant
The exclusive SISSI Restaurant offers traditional recipes from royal cuisines, as well as specialities that will surprise you with their exotic tastes.
Our hotel sommelier will recommend a suitable local or international wine that will match your royal meal perfectly.
Ample breakfast for a successful start to a new day is served in the form of a show cooking buffet. Lunch and dinner are served as a four-course royal menu or á la carte.
During the summer season, the royal menu can be enjoyed on the summer terrace overlooking the garden. Lunch and dinner is a social event, so please note that there is a smart casual dress code.
Serving time: breakfast 8:00 - 11:00, lunch 12:00 - 14:30, dinner 18:00 - 21:30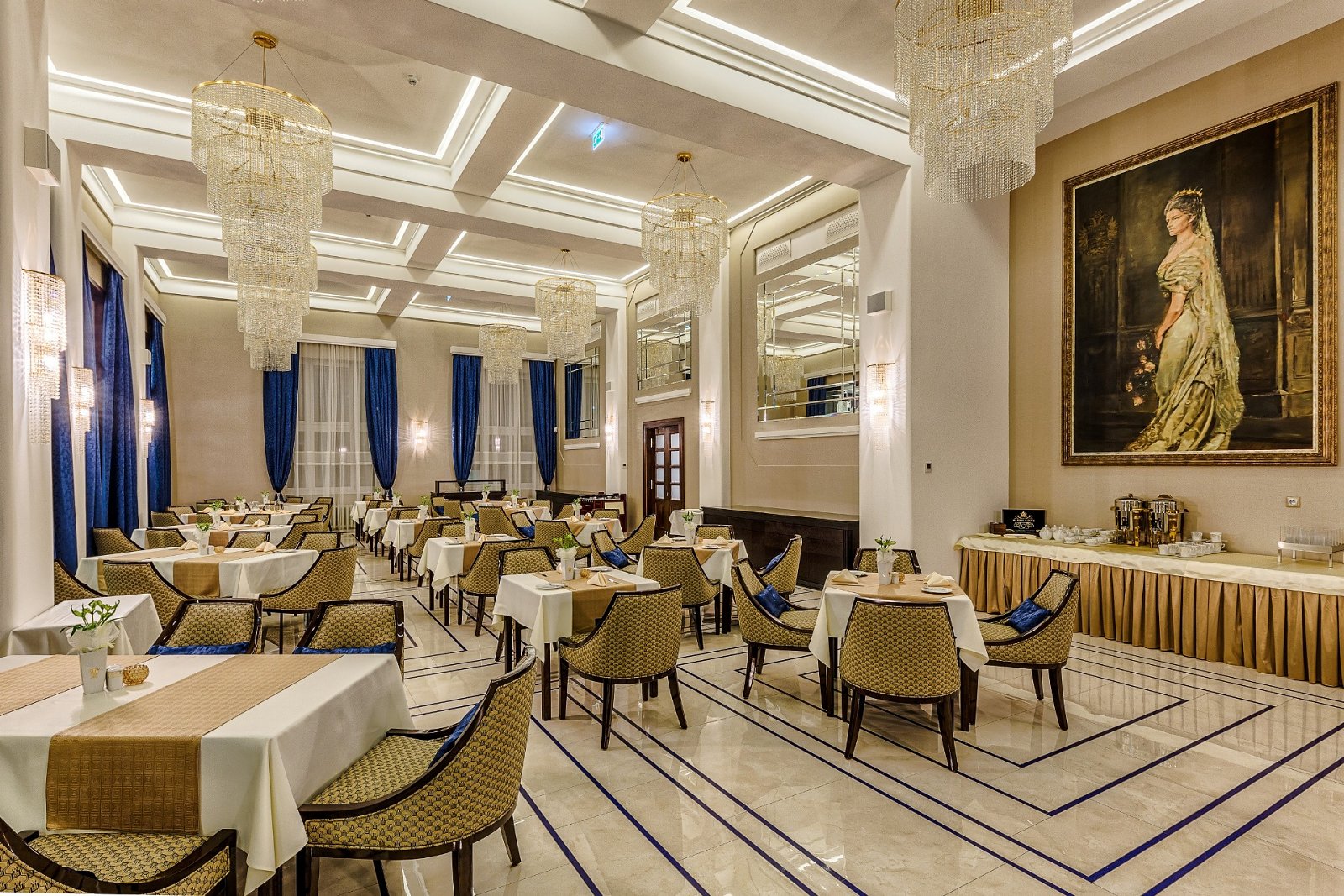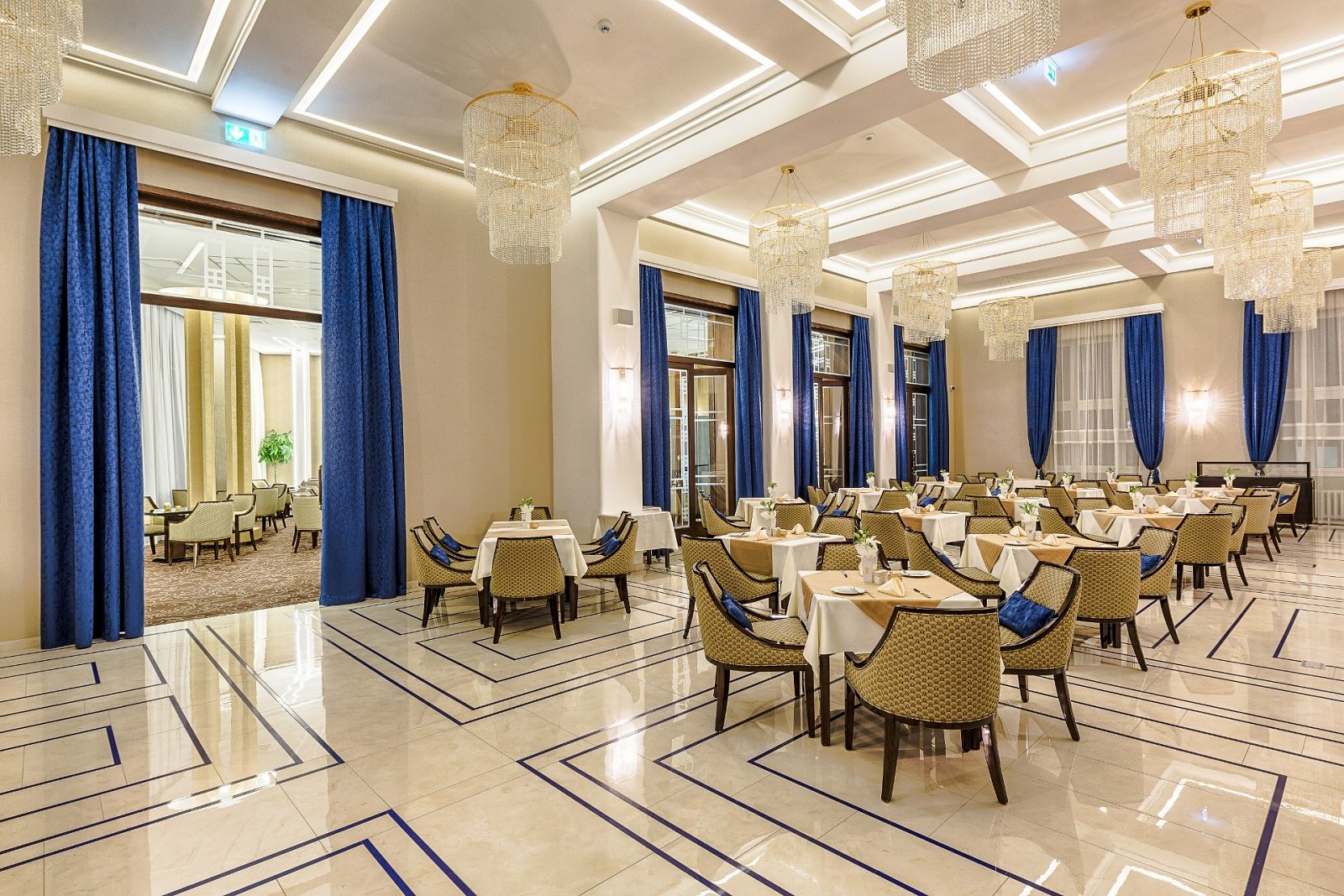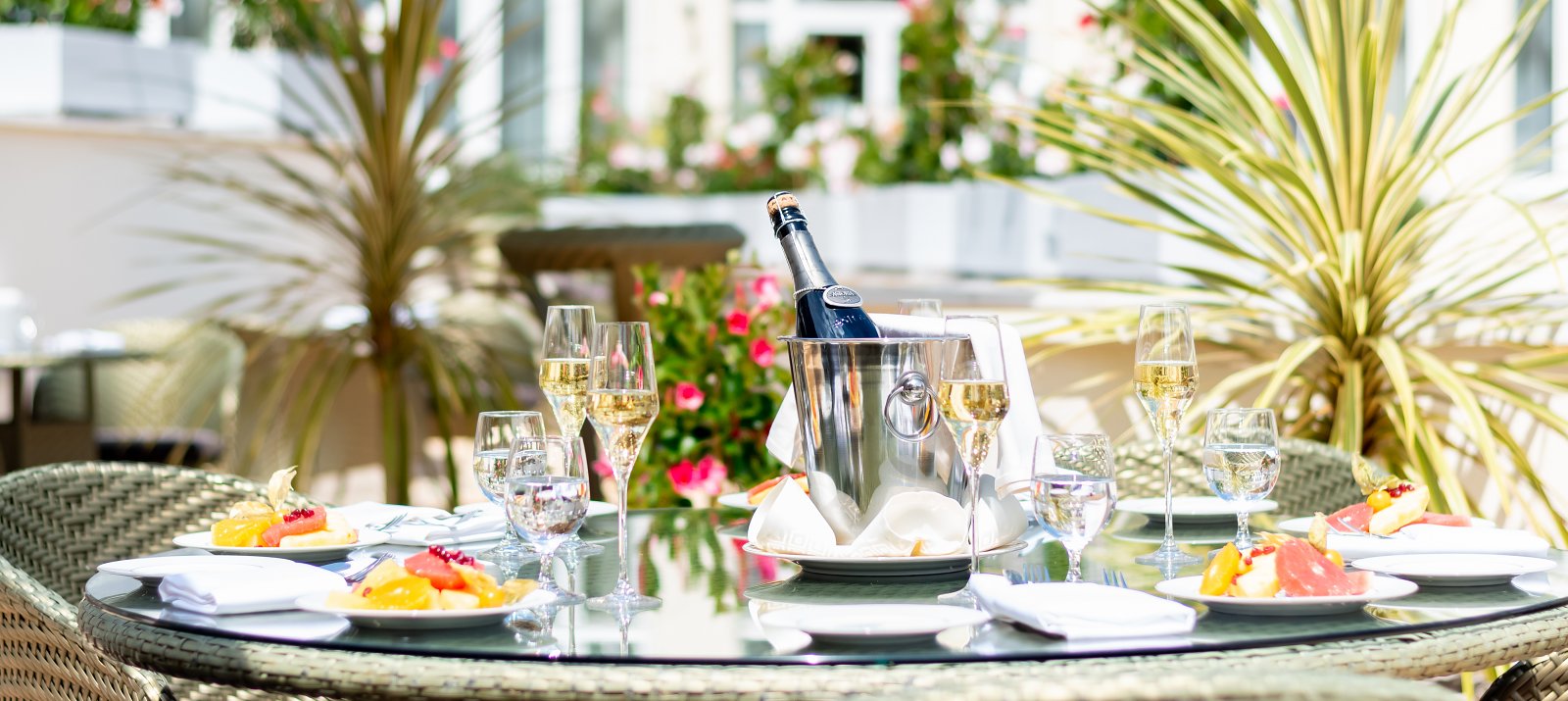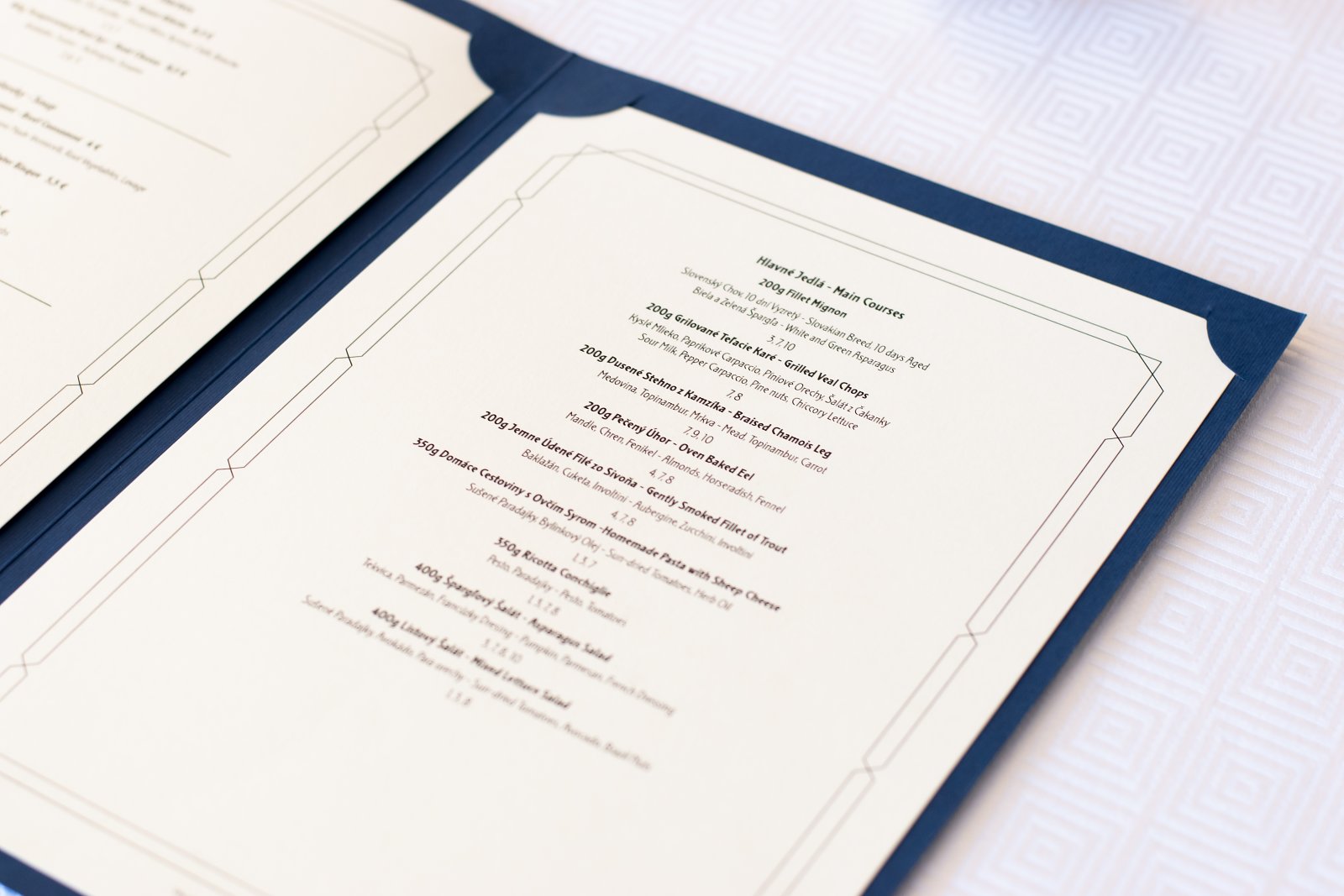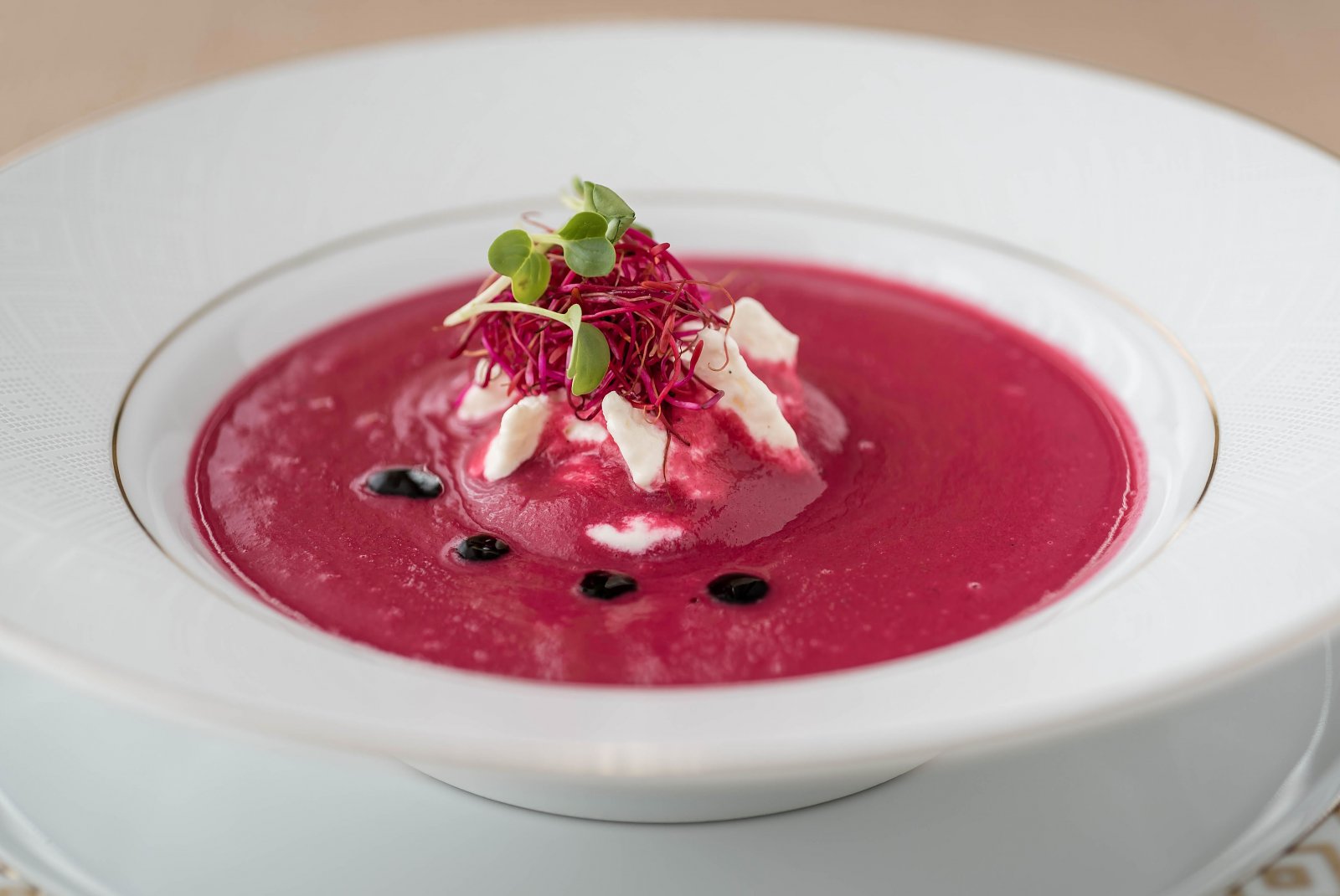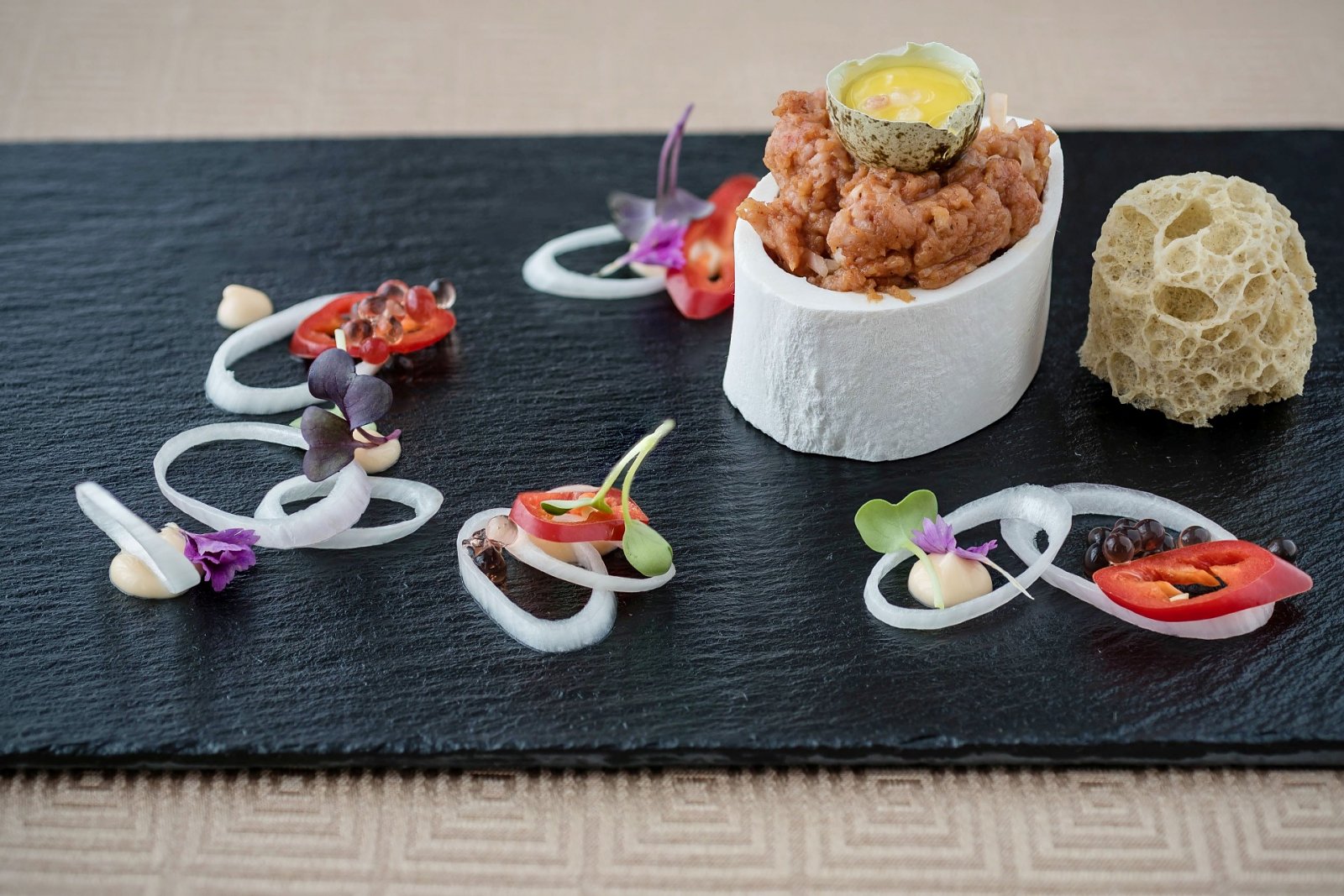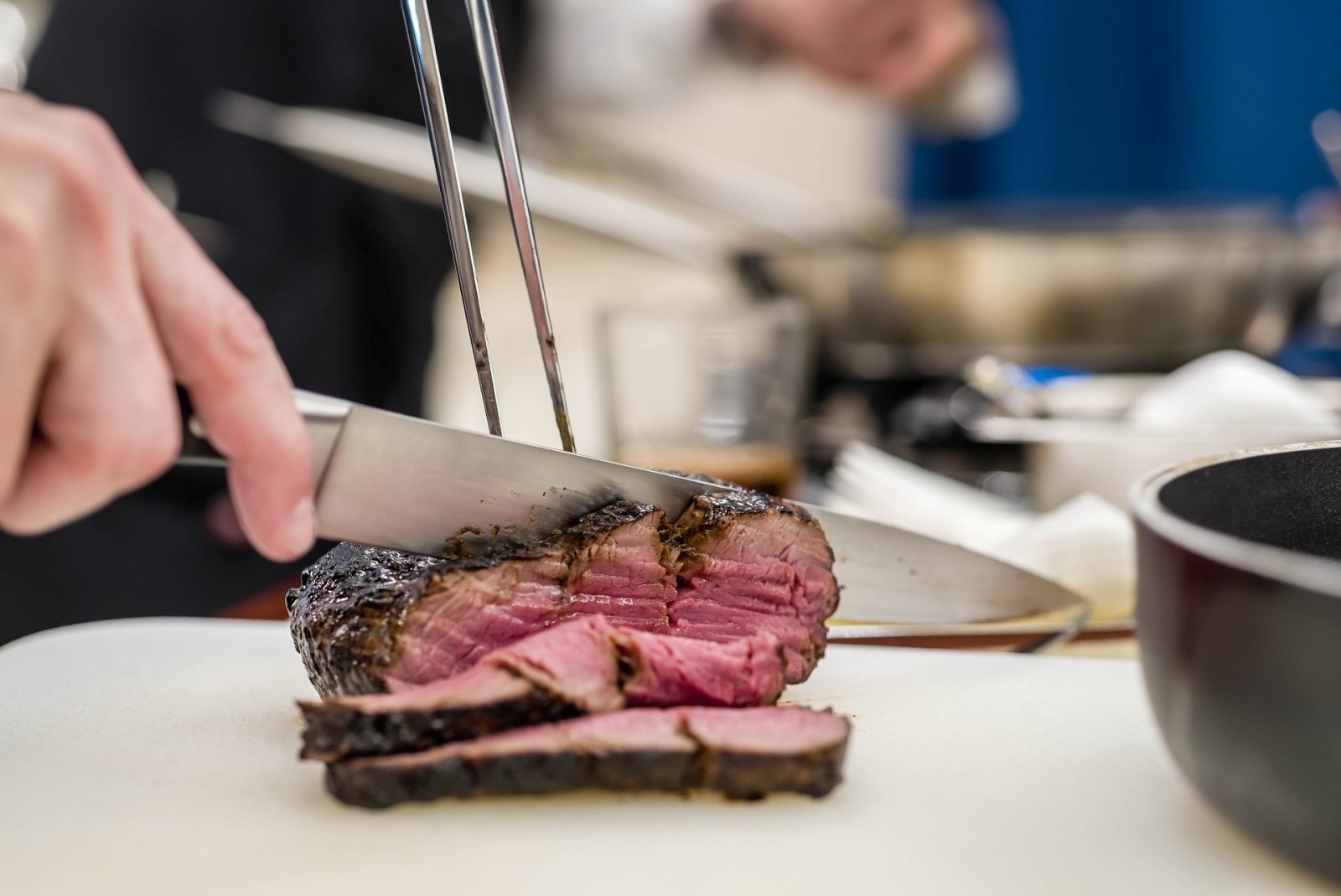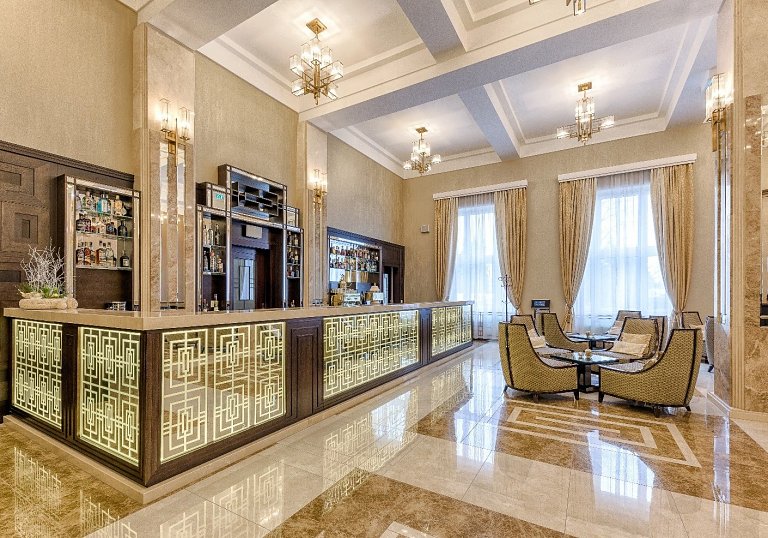 Lobby Bar
Stylish design, comfortable Art Deco chairs, and an exquisite offer of spirits, cocktails, and bar snacks. At the hotel's Lobby Bar, you can enjoy your favourite drink until late at night.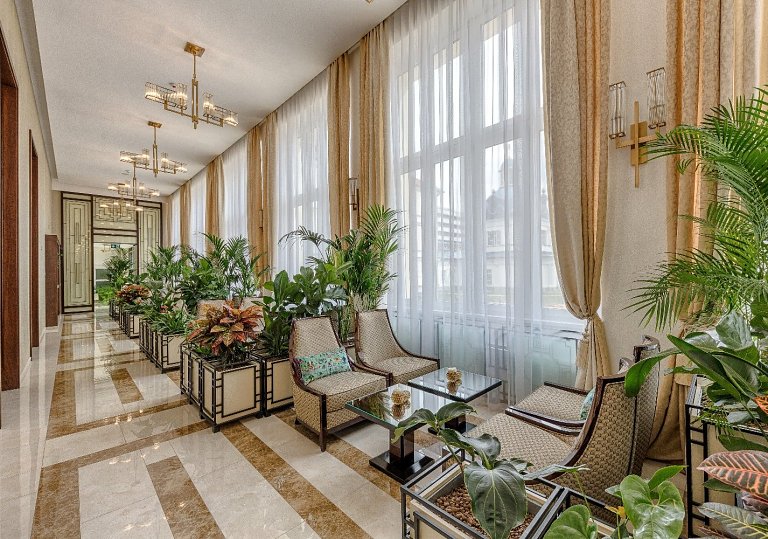 Colonnade BAR
The spa life at our hotel is elegant and sweet. Undoubtedly, it includes a cup of quality coffee, tea, or hot chocolate, or another sweet treat. For some pleasant and sweet time, we invite you and your spa friends to the Colonnade Bar with a winter garden. You can enjoy unusual homemade desserts here, which are prepared for you with love by our hotel confectioner.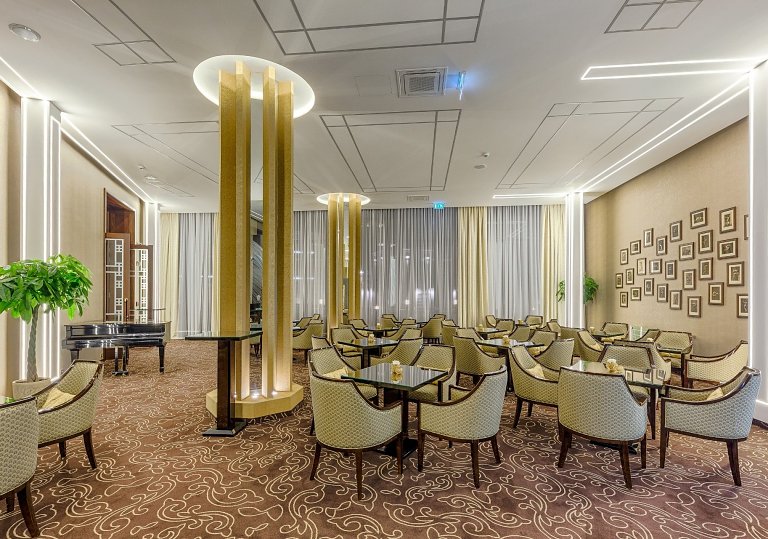 Sissi CLUB
You can enjoy your favourite bottle of wine, or a glass of exquisite whiskey, cognac, or rum at the Sissi Club, which is located right next to the restaurant. In a quiet atmosphere, alone or in a circle of friends, with a good book or a game of chess... However you might choose to spend your lovely afternoon.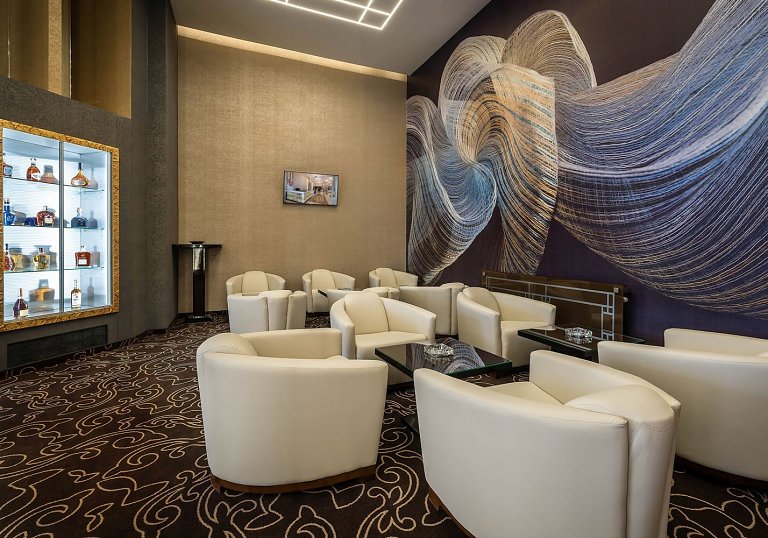 Smoking room
The Sissi Club includes a separate smoking area with an exclusive offer of cigars. You might also be pleased with our richly stocked wine bar.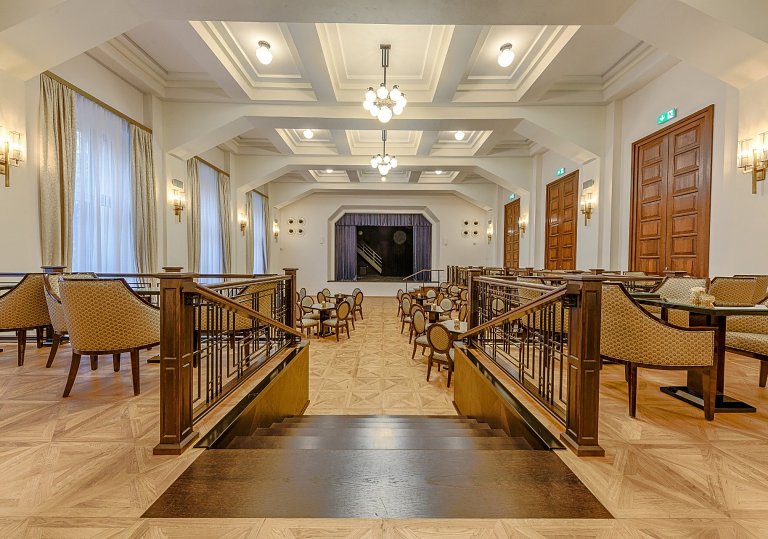 Kursalon
The Kursalón entertainment hall with a podium and a capacity of 130 comfortable seats is the heart of our hotel's cultural and social life, especially in the evening. There is a rich cultural programme waiting for you, including music and dance concerts with refreshments.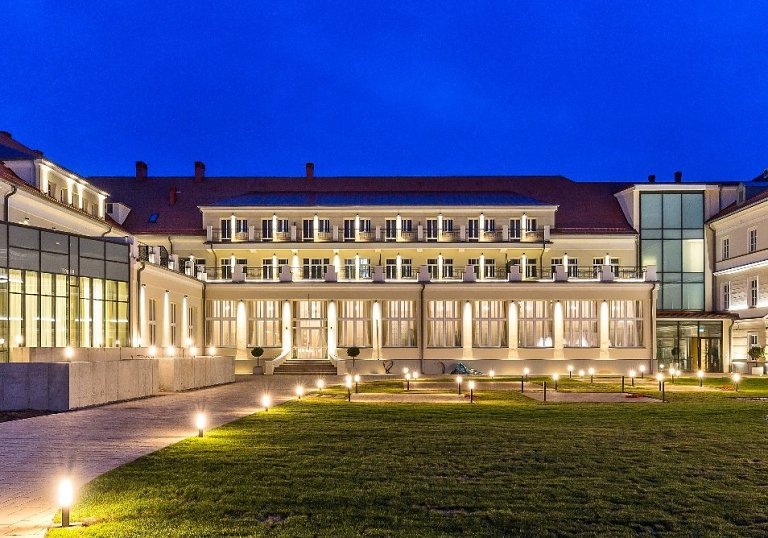 Royal courtyard
Do you enjoy sitting in a romantic courtyard and looking out at the garden and thousands of stars? Enjoy the sunny days and sunsets in the exterior of our hotel that will delight your senses.