Royal Elizabeth Apartment
The Royal Elizabeth Apartment is the largest and most beautiful apartment at the ROYAL PALACE****** hotel.
It includes of a bedroom with a double bed, a spacious living room with a sofa bed and a meeting table, a large wardrobe, two bathrooms, a terrace with breathtaking views of the park, and luxurious furnishings for your royal stay with us.
Space is luxury. If you wish for even more, by connecting the apartment with the adjacent studio we can offer you an exclusive apartment for up to four adults and four children on an area of 150 sqm.
Bath tub / shower
Toilet
LCD / SAT TV
Phone
WiFi Internet connection
Minibar
Individually controllable air conditioning
Safe
Electric kettle, tea and coffee-making service
Bathrobe
Slippers
Hair dryer
Bottle of sparkling wine and fruit bowl upon arrival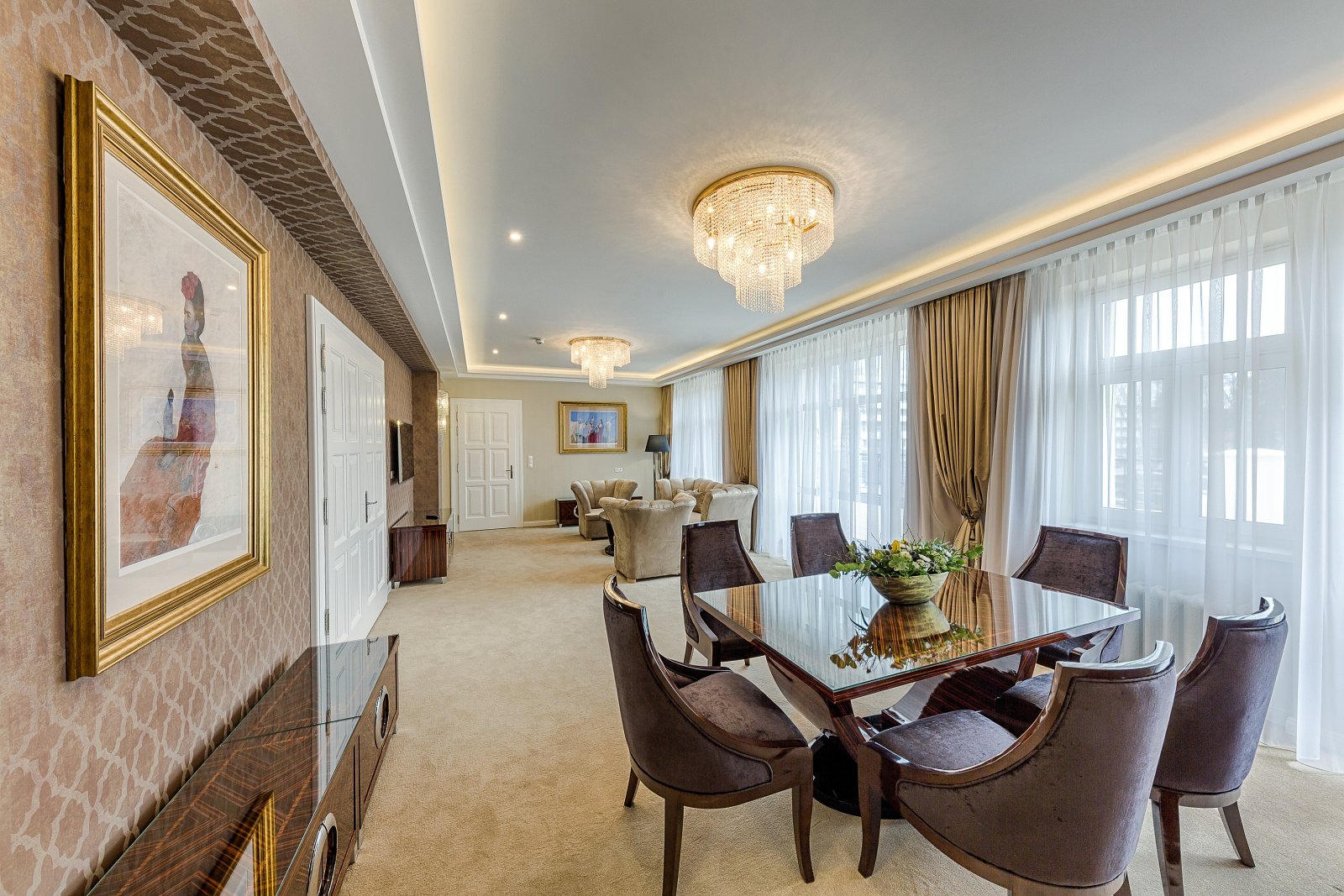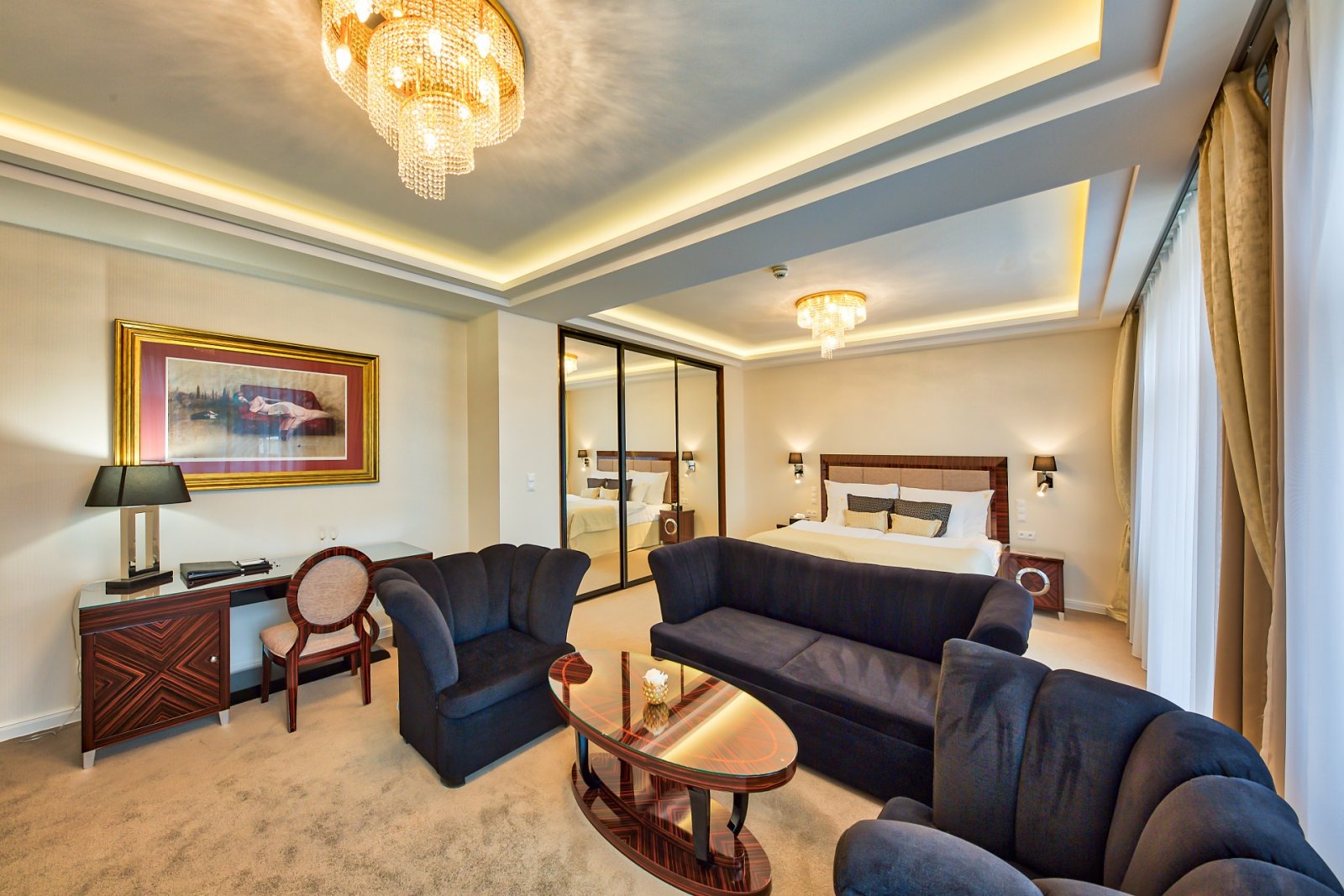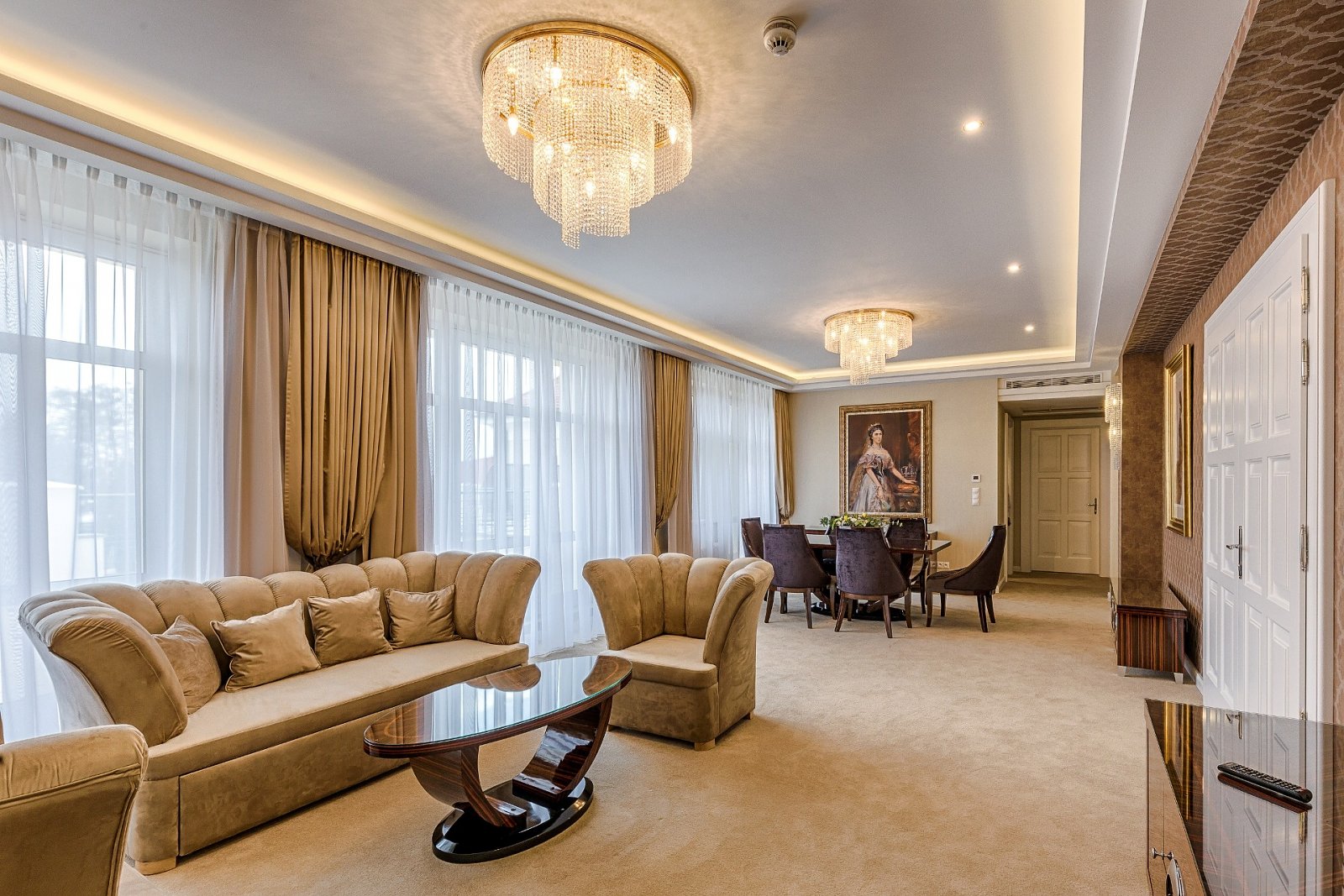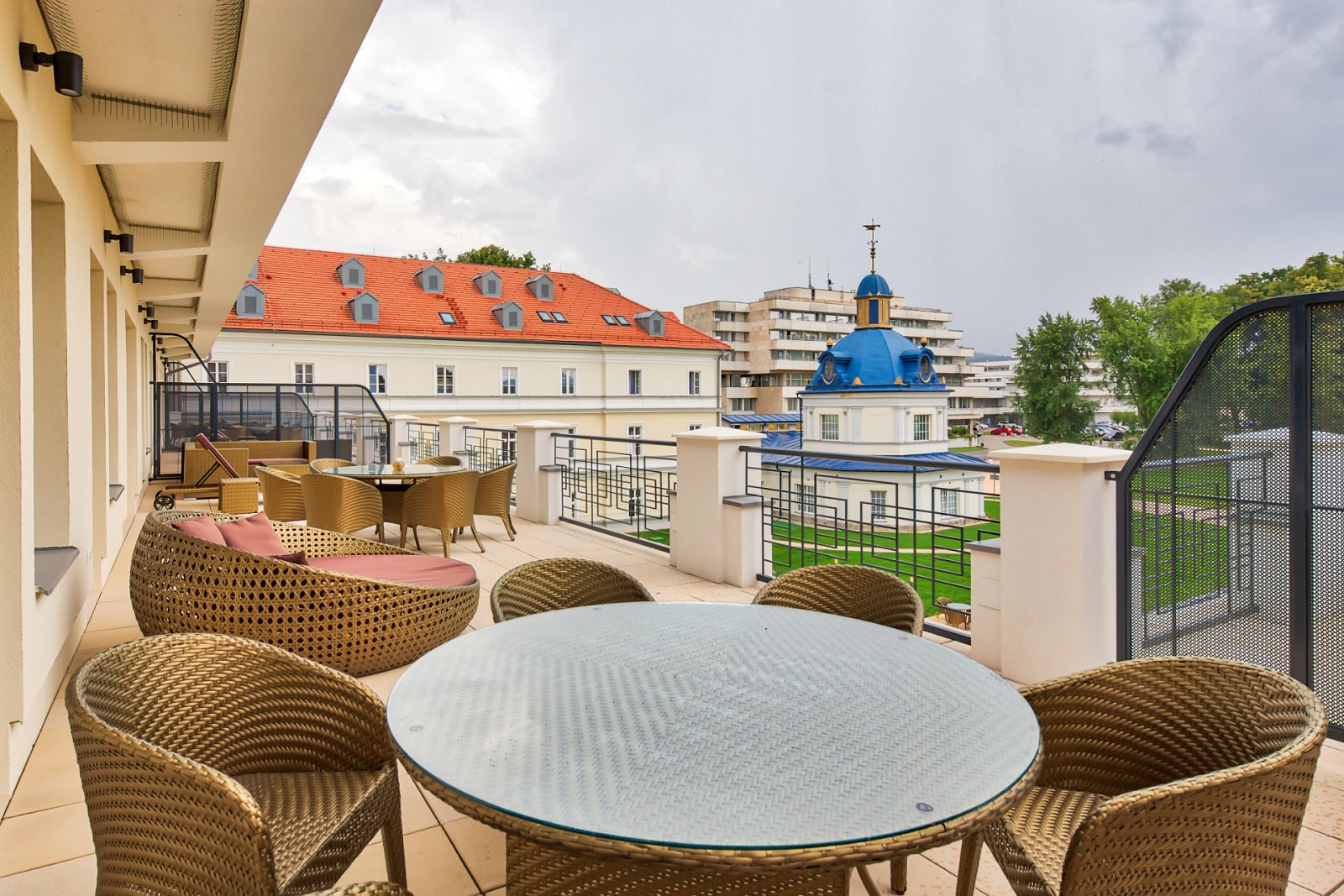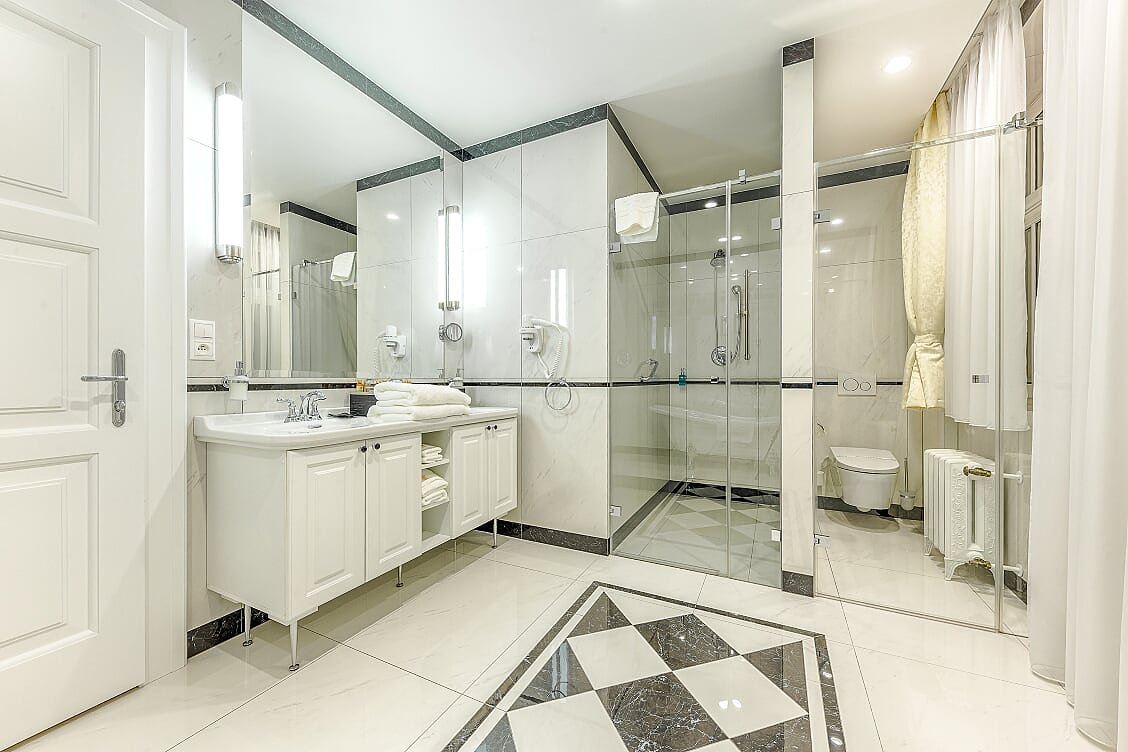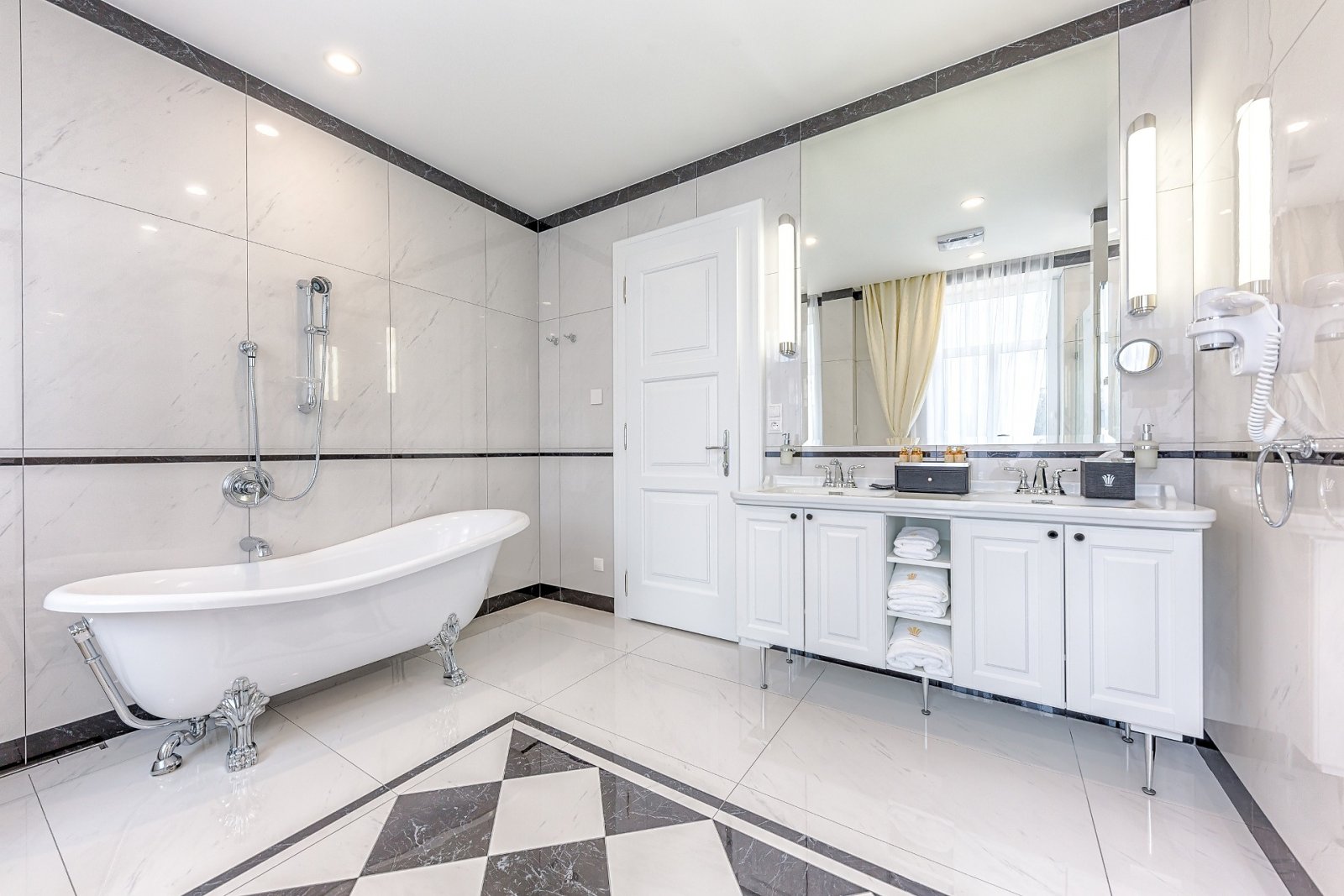 A royal portion of health and taste
Health over gold
The "golden" thermal mineral water has proven broad-spectrum effects (for locomotor, neurological, urological, gastrointestinal, gynaecological, oncological, and occupational diseases) due to its high mineral content.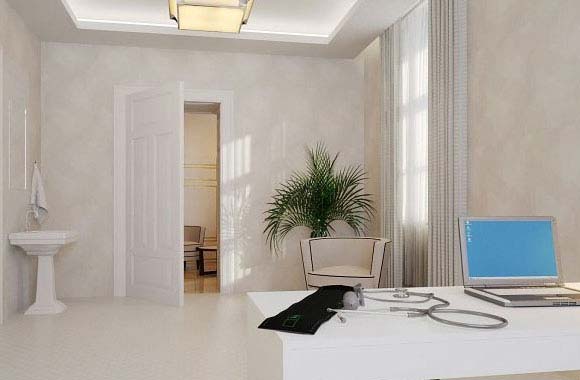 INCARE – An institute where the heart comes first
This modern medical facility is the only one of its kind in Slovakia. It primarily focuses on improving the lives of guests with heart and cardiovascular diseases. Each department of the institute is equipped with state-of-the-art technical equipment.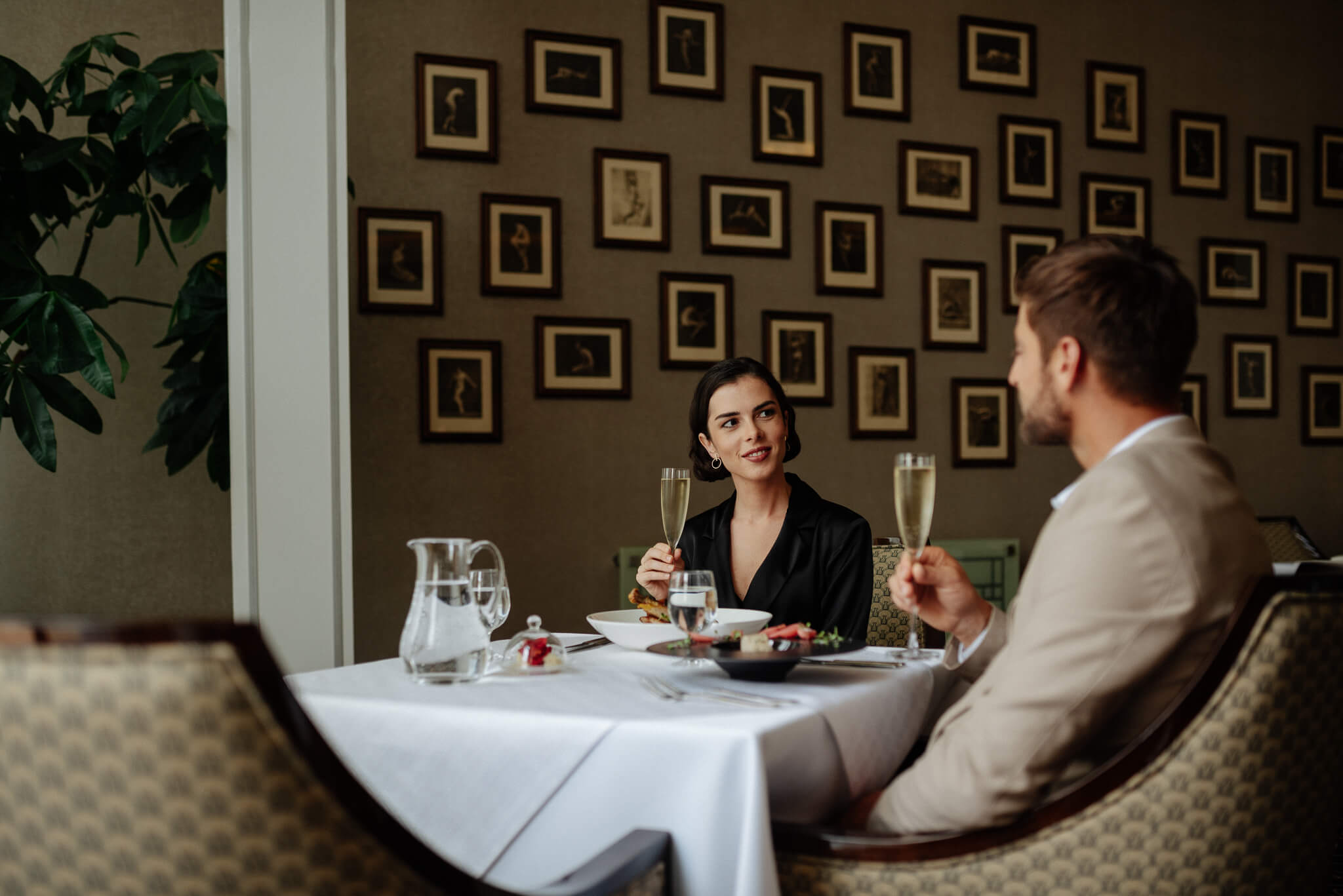 Gastronomy
Traditional recipes from royal cuisines, as well as specialities that will surprise you with their exotic tastes. Our hotel sommelier will recommend a suitable local or international wine that will match your royal meal perfectly.
Royal Rooms
Not interested in our apartment? See other available rooms.